*

Umm... H-hey, I couldn't see a thing!

* This article would benefit from the addition of an image.

* You can upload a picture to this article by going to the Upload page and selecting the file you wish to add to the wiki. Images that are of the .JPG format cannot be uploaded, and the file must have a proper name to be admitted.
* Have you thought about a world where everything is exactly the same...
* Except you don't exist?

This AU has no further presence online than this page.

For information to establish this AU's online presence, see the

Templates policy page

.
*

MY MY, THIS IS THE SADDEST DISPLAY I'VE EVER SEEN, DARLING!

* THIS ARTICLE IS NOT UP TO THE
STANDARD AND OUGHT TO BE REVISED TO CONFORM TO THE STANDARDS, DARLING!

Reason: Must conform with

Page Organization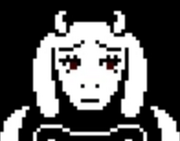 * My child, the image quality is terrible, I cannot see a thing. Please try to upload a better quality image through here.

* Be good, alright?
AU's End starts off as a Self-Insert AU, but will focus on ALL AUs. After the Events of Pastatale/Playertale (Same AU), All the Good Sans' assembled, while the evil Sans' (Led by Nightmare, of course. Error is on Ink's side) are planning to do the same thing the player did in Playertale: Erase the world, then create it to fit their image. Anyone who wants to represent the Aus I'm listing, please put your usernames on here.
AUs
Ink's Faction
Undertale Sans - SansyG12
Underfell Sans - Pokemonthehuge11

Pastatale/Playertale

Sans - SteveCrafts2k
EpicTale Sans - TheFighterLucario
Inverted Fate Sans - Aathenss
Dancetale Sans - HunterAmirose
Storyshift Sans - Akystaracer22
Ink Sans - Mr seNs
Underswap Sans- BloxTheLoco2900
Aftertale Sans-IcedPhoenix
PeriSans - Goopstfreak(also check out my AU, CrystalTale, please help me build it up)
Axetale Sans- Aathenss
Gaster!Sans - Crusader69
Trainer Sans - Aathenss
Comic Frisk - Aathenss
Error Sans - ErrorTaily
Neutral
Cross - Lightningstrike5757
Temmie (Temmietale Sans) - Aathenss
Asylumtale Sans -A Bat Who Laughs
Fresh Sans - IcedPhoenix
Zimtale Skoodge (Sans)  - ZimTheIrkenInvader231
Lazarus Sans - Billybobmcjoe
Nightmare's Faction
Swapfell Sans - RemachineScript
Fellswap Sans - Insarium
Killer Sans - Milkyboii
Color Sans - Aathenss
Nightmare - IcedPhoenix
Horrortale - Aathenss

Underworld

Sans - Aathenss
Storyfell Sans - Aathenss
Flowerfell Sans - SansyG12

Monofell

Sans - Akystaracer22
Horrorfell Sans - Aathenss
Fractured Sans - ADgee

UnderDespair

Sans - ADgee
Freaktale Sans - Aathenss
AND A NEW ONE
Trivia
I am going to make this AU on Google Docs, so that when everyone is in their role, we start.
Dust was killed by Nightmare, and Error was shattered to pieces by Underworld Sans
Axetale Sans only joined Ink, so that he can prevent his AU from being destroyed.