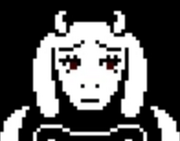 * The author of this article is hard at work writing this article, please don't make it any worse.
* Be good, alright?
This article is still being worked on. You can help the 735q4e87 Wiki by expanding it.
Sans is a character in Candytale and the older brother of Papyrus.
Profile
Appearance
Sans wears the same outfit, the only differences are the colors of his shirt, hoodie, and shorts. The hoodie is purple with the top part being a lighter shade. His shirt has yellow and pink stripes. His shorts are cyan and have one purple stripe and one blue stripe.
Personality