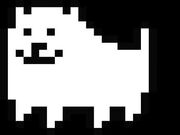 Backstory
He uh- met Infinity code- then uh- he uh- Then he become Metaversal for no reason and killed Infinity Code. Perfect!
Why are you still reading this?
Powers
Sneeze
He sneezes and everything dies.
The AJSDNFKD Blooster
To Full of myself to call it the Gaster Blaster, but to lazy to make up an Original Name. It's just a blaster that nukes entire Outerverses, dur.
Ze Bone
He yeets parts of a human corpse at you, they hurt
FUCK YOU MY OC IS BETTAR >:C
gUiZe, hE cAn'T bE bEaTeN bY aNyOnE eXcEpT mY sElF iNsErT mArY sUe oC!
Omnipotence
-Hey guize my oc is omnipotent you can't beat that grrrr
WHAT THE FUCK IS THIS - He can create and destroy whatever he wants, Even Toby Dog and 4th Breaker Z-Sans, Oh also Omni404.
Relationships
ALL OF COMEDYTALE
Y U NO OBEY MEH :(
The Infinity Spaghetti Man
Y U NO RESPECC MEH
4th Breaker Z-Sans
he is really his minion lol, the whole time. Even though 4th Breaker Z-Sans didn't do anything in line with his goals, hE's sTiLl hIs mInIoN!.
Ten no Kami
Fuck also his minion, IT WAS ALL HIS PLAN GUIZE (even though he didn't exist at the time Ten no Kami was created.)
Omni404 Sans
Also his minion that respects and adores him
Everyone Else
Adores him because muh oc is so awesum guize, epic tink he beter than cros
Some Random name that I'm making sound cool so I don't need a character (and I don't need the pressure of being hammered for shipping the wrong thing)
he just saw her and was liek "o yu prety want to marry" and they lived happily ever after.
Personality
so awesum and adored by eeveryone guize
Limiations
He has PTSD from the undertale fandom.
Trivia
- If there is any Sans that hits Outerversal or Metaversal levels of power, he kills it in the most brutal way possible, fucking tearing it's ribs apart
- alsu evryune luv him lawl